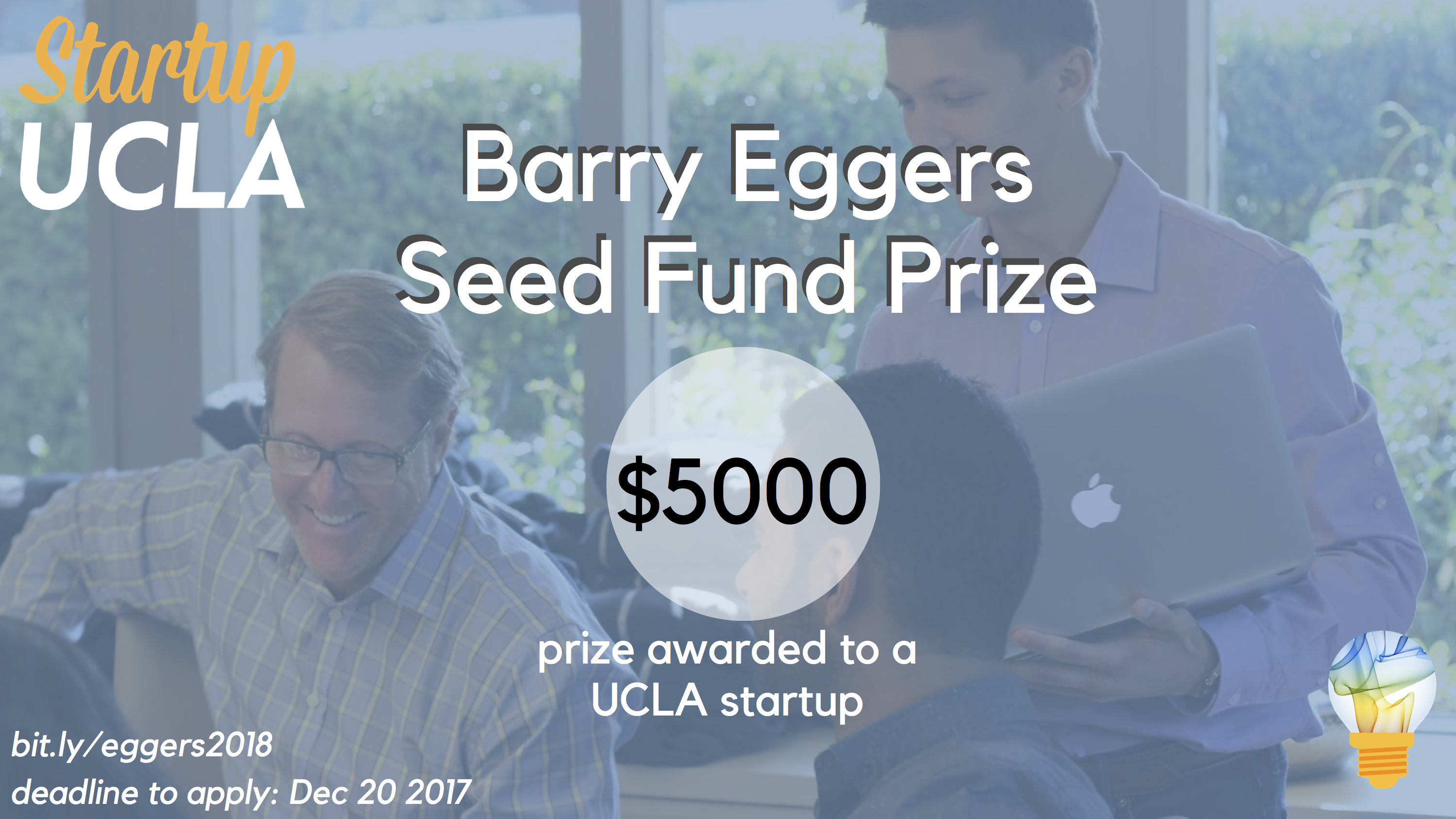 Apply for the 2018 Barry and Meredith Eggers Seed Funding Prize
The Barry and Meredith Eggers Entrepreneurial Seed Funding Prize was established in 2015 with a generous gift from UCLA alumnus Barry Eggers. The prize will be awarded to a UCLA student or alumni led team for the development of a startup venture.
A venture capitalist and entrepreneur himself, Barry set up this award to promote entrepreneurship at UCLA and to encourage students from all disciplines to participate. Barry is very appreciative of the opportunities afforded him by his education at UCLA and hopes that his investment will motivate other entrepreneurs and venture capitalists to become involved with UCLA startups and contribute to the growing entrepreneurial ecosystem at the university.
"It gives me great satisfaction to know that I am playing a vital role in advancing UCLA's mission of research, education, and public service," says Eggers.
2016 Recipient: UAV-IQ Precision Agriculture
2017 Recipient: Swifte
---
Who is Eligible?
• UCLA Students: Undergraduate or Graduate
• Recent Graduates (Within 3 Years of Graduation)
• Venture Criteria: At least 2/3 Bruin Owned, Any Industry, Early Stage, and pre-VC funding
Winner will Receive:
• One Funding Prize of $5,000 (prize funds must be used to develop the winning startup venture)
• Mentor Meeting with Barry Eggers
---
To apply, you must do all of the following by 11:59pm PT Wednesday, December 20, 2017:
• Create a profile for your idea on Ideator
• Meet with a Startup UCLA venture consultant during fall quarter 2017. Schedule your meeting here
• Fill out and submit the application linked below
---
---
---