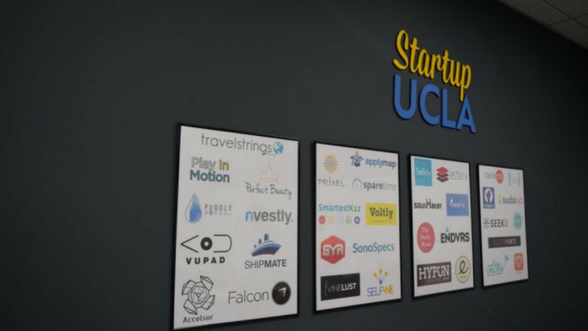 We had lots of interesting applications for the Startup UCLA 2012 Summer Accelerator Program. In the end, we were able to accept nine companies into the program. Here is the final list:
Accelsor
Hunter Owens / Mark Nadal
Accelsor simplifies custom website creation into a single step by eliminating the prototyping and coding stages.
C Monster Solutions
Mike Jirout / Jan Jirout
The Ship Mate App provides cruise goers with an engaging experience before and during their voyage.
The Hatch Studios
Ali Baghshomali / Keith Gibson/Matthew Austin
Falcon is a new navigation app that utilizes user-generated data and social connections to provide a new way to navigate.
Perfect Beauty
Perfect Beauty is a one-stop hub for women around the world to build a community based on trusted beauty and self-image advice.
Play In Motion
James Shaw/Ben Grodsky
Play In Motion is developing a social mobile location-based platform for casual gaming

PuddleWorks
Gary Chao/Aaditya Talwai
PuddleWorks is developing interactive mobile games and leveraging these products and capabilities to develop a powerful franchise.
StratoSquare
Otavio Dalarossa/Chris Tung/Meghana Reddy
StratoSquare is the world's simplest web-based investment analysis platform, consolidating multiple portfolios and providing insight into investment performance, risk and behavior through proprietary investment management tools.

TravelStrings
Melanie Gin/Tri Nguyen/Rajiv Tirumalareddy
TravelStrings is an online platform for building and sharing travel stories.

VuPad
Costa Sideris/Masaki Nakada
VuPad allows consumers to visualize furniture in a pleasing and simple manner using augmented reality technology with state-of-the-art object reconstruction techniques.