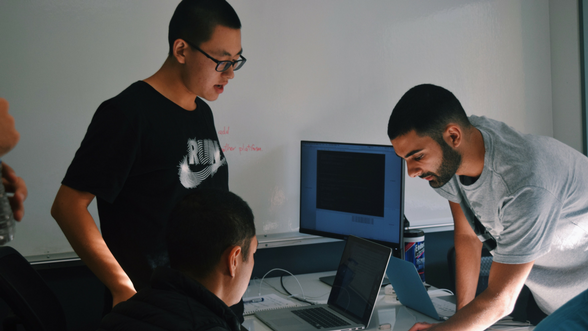 Apply to be an intern with Startup UCLA for Fall 2017!
Description
Startup UCLA is hiring a paid intern to assist with Startup UCLA & Blackstone LaunchPad programs and events. Interns are hired on a quarterly basis with the potential for extension each quarter. We are looking for UCLA undergraduate students interested in entrepreneurship, marketing, events, and are comfortable working in a startup environment. Intern will work approximately 10 hours per week.
Duties include
• Social Media Outreach
• Event preparation, execution, cleanup, and post-event organization
• Escorting important guests and retrieving orders and packages
• Documenting events via photos, videos, social media, and text copy (summary, quotes, etc.)
• On-campus brand ambassador (event representative, table events, etc.)
Required Skills
• Team player and successful independent worker
• Manage multiple projects and meet tight deadlines with minimal supervision
• Great communication skills with public speaking abilities and professional demeanor
• Familiarity with Google Docs/Drive, Facebook, Twitter
• Ability to be flexible with schedule
Desired Skills
• Photography
• Photoshop/Illustrator, Canva
• Developed writing abilities
• Graphic design experience (creating social media posts, flyers, posters, event marketing material)
• Ability to think creatively about ways to improve Startup UCLA
To apply send your resume and cover letter to startup@college.ucla.edu with the subject line "Startup UCLA Fall 2017 Intern" by September 22, 2017.
---
---