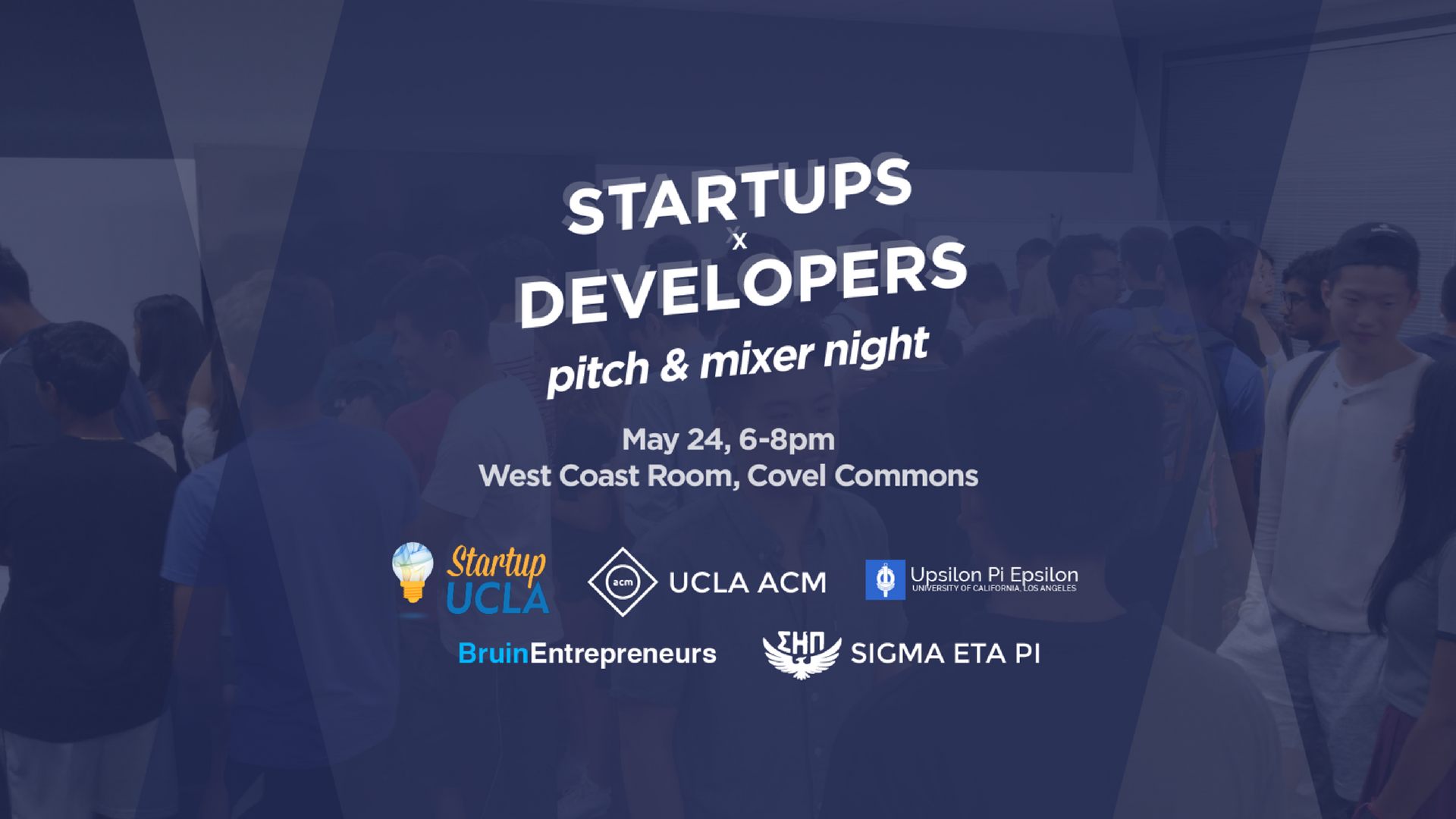 Startups x Developers: Pitch & Mixer Night
Are you a current UCLA student studying CS, CS&E, EECE, Applied Mathematics, or with a programming background? Are you interested in joining a startup at its earliest stages? Whether you want to be a technical co-founder, lead developer, do freelance work, intern, or are just curious, this event is for you.
On Wednesday, May 24, from 6-8pm in the West Coast Room of Covel Commons, Startup UCLA and student orgs UPE, ACM, Sigma Eta Pi, and Bruin Entrepreneurs are bringing student and alumni-founded startups and student developers together for a pitch and mixer. In the first hour, students and alumni with a startup (or idea for a startup) will each give a 60 second pitch to the audience of student developers. In the second hour, the startups and the student devs will have the opportunity to mix and meet one another, to learn more about each other, and discuss working together if so inclined.
Refreshments will be served.
Developers, RSVP here.
Students/alumni with a startup/idea who would like to pitch, register here.
Thank you to our partners UPE, ACM, Sigma Eta Pi, and Bruin Entrepreneurs.
---
---