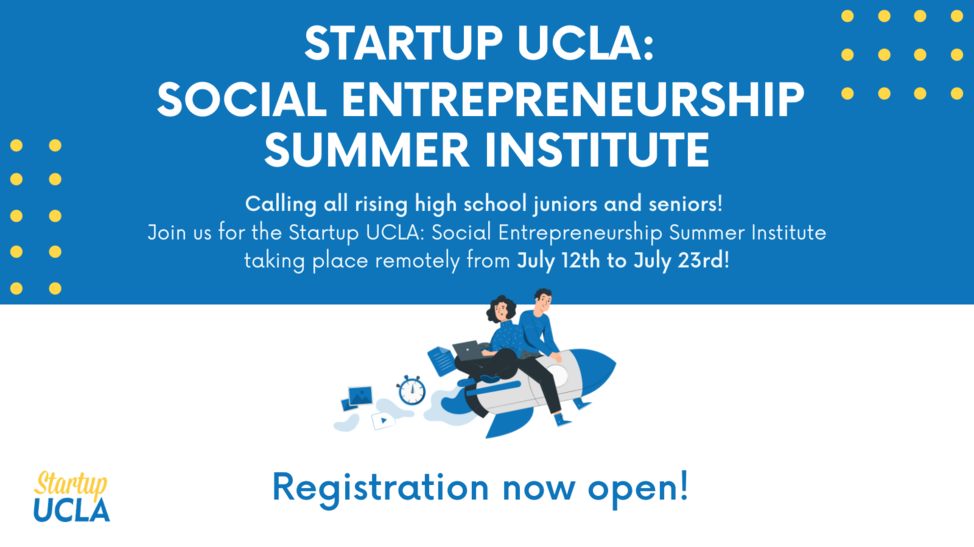 Startup UCLA Summer Institute
Startup UCLA Summer Institute
The Startup UCLA: Social Entrepreneurship Summer Institute online course will introduce students to social entrepreneurship, including starting social enterprises and non-profits. In this hands-on program, students will design their own actual social good organization. They will learn the basics of starting, building, and running non-profit organizations and social impact businesses.
The course will focus on the creation of new organizations designed to contribute to the greater good. Students who may be interested in learning how to start their own organization for social good or leading social impact movements should sign up!
In the first half of the course, students will learn the basics of researching and creating a mission-oriented venture. In the second half of the course, students will put that knowledge into action by creating their own ventures. Students will form teams to work on their startup ideas. Each team will prepare a 5-minute pitch to present to a panel of entrepreneurs and investors for feedback.
---
---