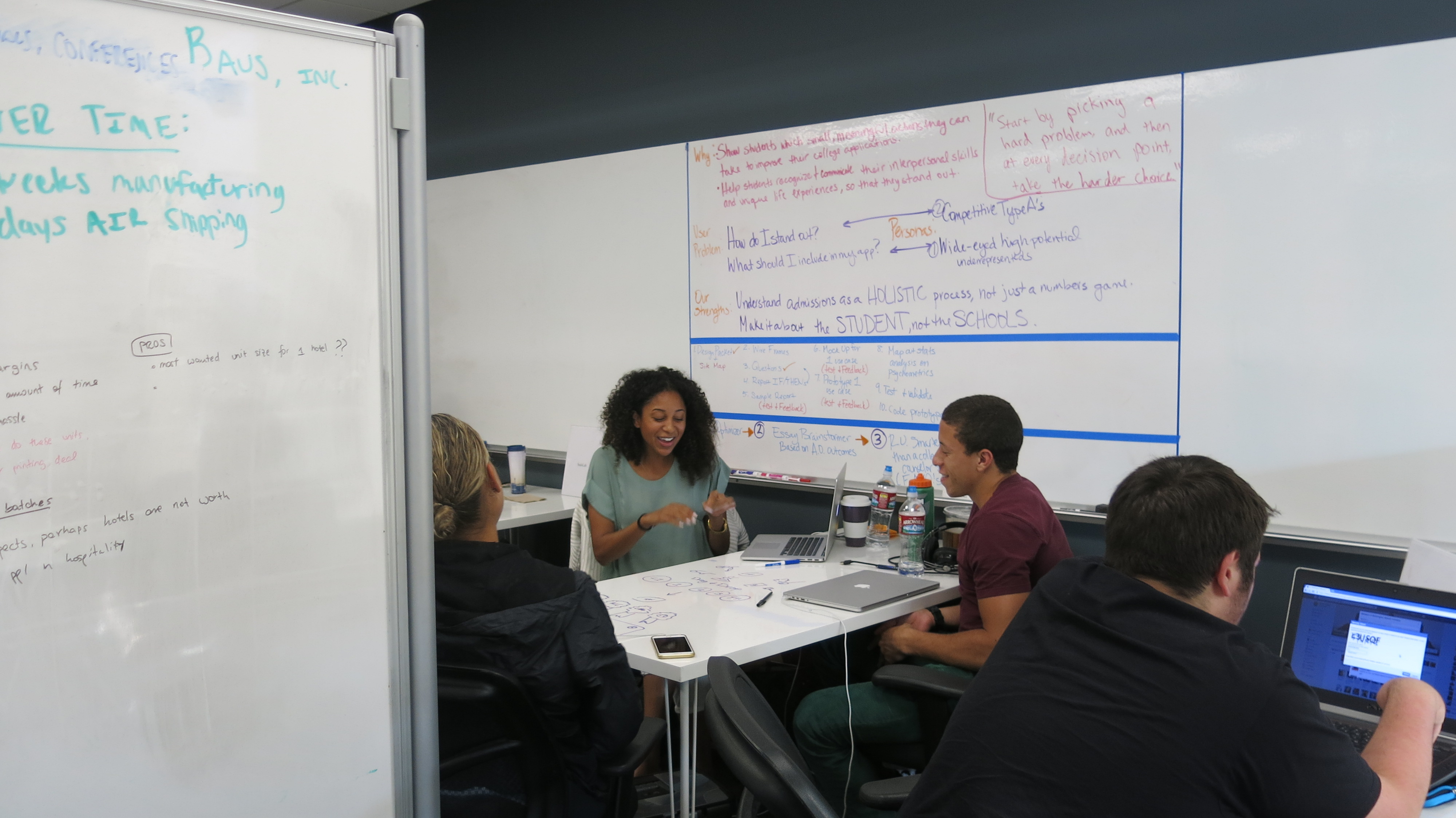 Startup UCLA Summer Accelerator Intern Application
Description:
Startup UCLA is hiring an intern to assist with Startup UCLA's 2018 Summer Accelerator! Going into its 7th Summer Accelerator, Startup UCLA has helped produce 55 Bruin companies and fostered hundreds of students through the Summer Accelerator and venture consulting. This internship extends through the duration of the Summer Accelerator (June 25 – September 14, 2018) with the potential for extension into the 2018-2019 academic year. Interns are expected to work 20-25 hours/week with a tentative expected schedule of Monday 2-7pm, Tuesday/Wednesday 4-9pm, Thursday 10-3pm.
We are looking for UCLA undergraduate students interested in startups, entrepreneurship, marketing, and events. The ideal candidate is someone who is comfortable wearing many hats and working in a startup environment where no two days are the same. As part of interning for Startup UCLA you will witness great entrepreneurs telling their stories, meet top venture capitalists, subject matter experts, etc. To apply send your resume and cover letter to startup@college.ucla.edu with the subject line "Startup UCLA Summer Accelerator 2018 Intern" by April 29, 2018.
Duties include:
• Social Media Outreach
• Event preparation, execution, cleanup, and post-event organization
• Escorting important guests and retrieving orders and packages
• Documenting events via photos, videos, social media, and text copy (summary, quotes, etc.)
• On-campus brand ambassador (event representative, table events, etc.)
Required Skills:
• Team player and successful independent worker
• Manage multiple projects and meet tight deadlines with minimal supervision
• Great communication skills with public speaking abilities and professional demeanor
• Familiarity with Google Docs/Drive, Facebook, Twitter
• Ability to be flexible with schedule
Desired Skills:
• Photography
• Photoshop/Illustrator, Canva
• Developed writing abilities
• Graphic design experience (creating social media posts, flyers, posters, event marketing material)
• Ability to think creatively about ways to improve Startup UCLA
---
---