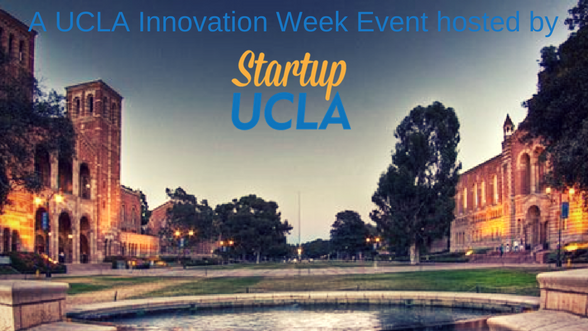 As part of UCLA Innovation Week and Innovate LA 2016, Startup UCLA invites you to join us for an exciting evening to explore the latest in the Los Angeles startup world. The agenda includes an investor panel with Richard Wolpert of Amplify.LA, Peter Brack of Mucker Capital, & Shamin Rostami of TYLT Ventures, as well as a fireside chat with Eytan Elbaz, Co-founder @ Social Native, Chairman @ Render Media, and Board Member @ Scopely. A networking mixer will conclude the night.
Location: Grand Horizons Ballroom, 3rd floor of Covel Commons, UCLA
Agenda:
6:00 – 6:30 pm Event Check-In
6:30 – 7:30 pm Investor Panel
7:30 – 8:15 pm Fireside Chat
8:15 – 9:00 pm Networking Mixer
Light refreshments will be served during the mixer.
Tickets available via Eventbrite
Find more UCLA Innovation Week events at Bruincubate.com.
Check out Innovate LA 2016 for more events in Los Angeles.